Busswork is a Graphics design studio that provides creative graphic solutions. More specifically they do Logo design, Visual identity, Web design, Brochures, Catalogues, Packaging design, Campaigns etc. They also have an art gallery with amazing masterpiece art works.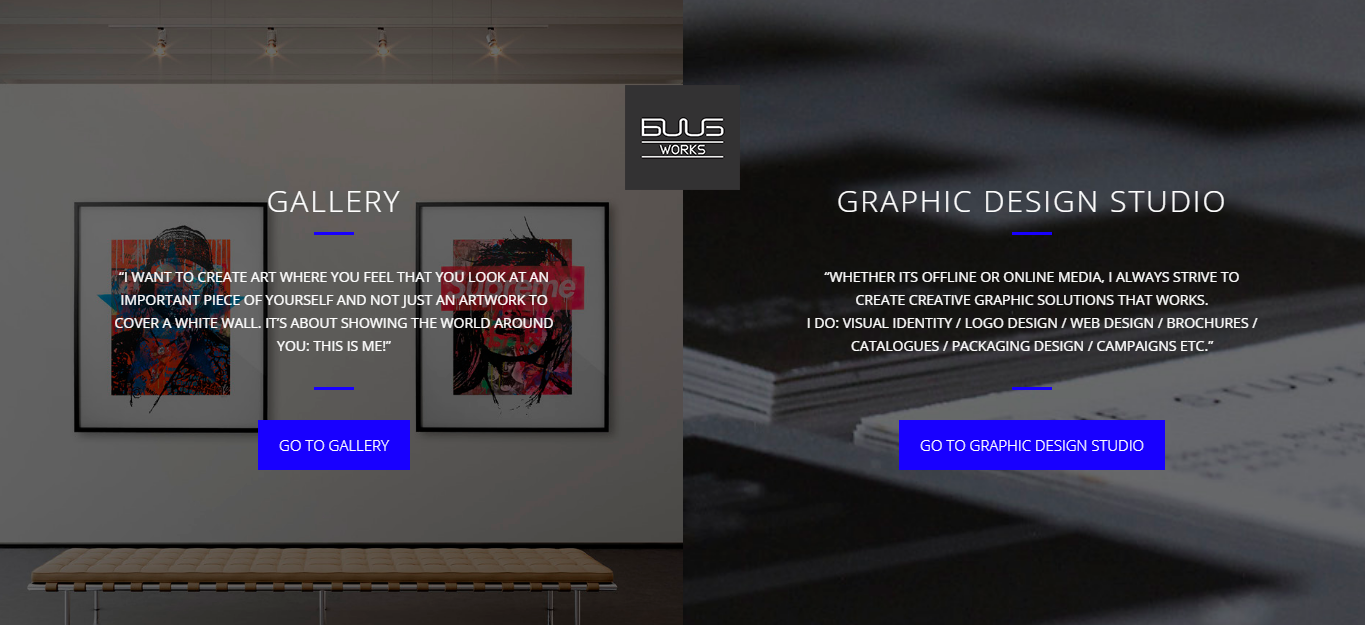 Bussworks art is one of the most famous arts. Their artworks are created on the client's demand, the art represents the client's feelings. In the Artwork services,  bussworks provide three categories of services like ORIGINALS, LIMITED ART PRINTS & TIME RELEASES, and LIMITED POSTERS.
Originals are incorporated with pop-culture, urban-art like spray paint & stencils.

Limited art print and time releases have two different sizes & 10 colors print availability.
In the limited posters, basically, it is made on a homemade dimension & frame made on neon & metallic acrylic color. The clean designing limited poster is also limited in amount. This is around 300 pcs.
In the buusworks.dk project, we cooperate with him. He provides the full design with details of the website and we replace it with code one by one.
The idea was develop a website which will gives a visitor feeling of Gallery & Studio. Also the website will effectivly help to generate more sales along with the offline studio.
As Buus is highly skilled Graphics designer, he designed all the required UI of the website. So that the goal was easy to measure for us. We set timeline & started coding. We have to change some structure while working on the project & after discussion with buus, he provided us update UI, which helps a lot to develop. Once we finished client provided us feedback & we updated based on his requirments.
Have an idea? Let's make it happen